On 8th, February 2022, All Jiangtu family members gathered together, to ring in the 1st workday after the Spring Festival holiday.
Our general manager declared the objectives and aims of the 2022 year, and made it clear that 2022 is still a "quality year". All departments including Production, Technical Design and Sales Departments will take "high standard quality" as the core work of the 2022 year. The business mission of Jiangtu is to supply quality-assured and durable excavator attachments for customers.
The leaders of departments led the heads of divisions to make speeches and opinions that how to improve the product quality. In 2022, the Production Department will improve product quality in all aspects of product welding, grinding, and painting. The Technical Design Department will research and design drawings to meet customers' needs more efficiently. The Sales Department will spread our Jiangtu high-quality and cost-effective brand products to global customers. Everyone had an itch with great enthusiasm and energy, to carry forward the spirit of unity, pragmatism and win-win of Jiangtu people!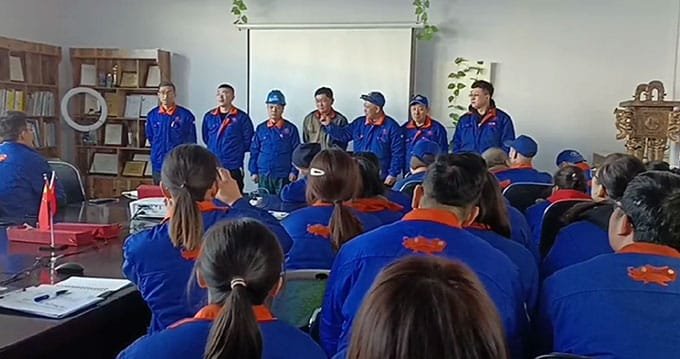 Our general manager took everyone to learn the principles and precautions of safe production so that everyone can keep the safety awareness throughout 2022 year.
A brand new year began with a fresh atmosphere, Our Jiangtu people will work hard to create a brand new Jiangtu in 2022.
Contact For Our Expert
Find out which attachment & Excavator works best for you!